Sustainability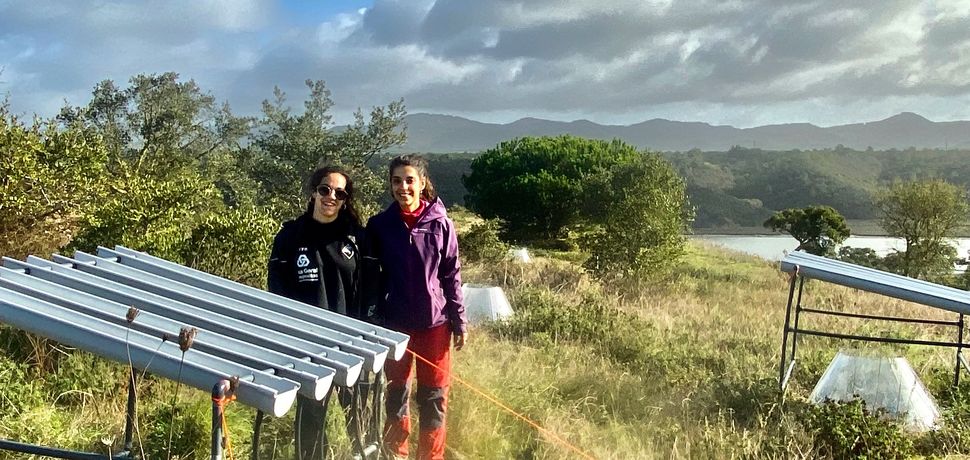 Sustainability at Monte do Zambujeiro
With simplicity and a strong commitment to authenticity, Monte do Zambujeiro promotes tourism that respects the region and guarantees a genuine experience.
In the architectural and landscape recovery of Monte do Zambujeiro we gave priority and emphasis to sustainable and traditional materials. We recovered Taipa walls and built new ones. Taipa is a typical construction method from the Alentejo which, due to its excellent thermal behavior, allows enormous energy savings.
Although we have a grassy area, most plants and trees have low water consumption and are native.
In 50% of the units we have solar panels for heating water. With regard to lighting, Monte do Zambujeiro mainly uses   led .
The decoration of Monte do Zambujeiro is a combination of family pieces and pieces bought in local stores, which simultaneously helps to "tell the story" of Monte do Zambujeiro and Alentejo.
We make our customers aware to reduce the consumption of water, disposable plastic (we do not use plastic straws) and reuse towels.  
In terms of packaging reduction concerns, we do not use sugar units and we are reducing the consumption of packaged teas and increasing our fresh tea garden. Most of the coffee used is ground coffee in bulk.
Local suppliers
A sustainable attitude also includes including national and local suppliers and entities in the tourist experience in order to contribute to the development of the economy.
For this reason, we have developed partnerships with local fishermen and farmers and we guarantee that the vast majority of products used are of regional and local origin. In this way we can make known traditional recipes and also make the gastronomy of the region known to our guests.
The very farm to table concept of our restaurant is a tangible expression of this commitment - our customers serve only the best quality ingredients, sourced from local producers and from the organic production of the Monte do Zambujeiro vegetable garden.
Our staff is 100% local.
In our garden there are aromatic herbs, spices and vegetables, and it is developed with traditional techniques and using the advice of some members of our community who help us in sharing their knowledge.
Recycling is also a topic of great importance for Monte do Zambujeiro. All garbage and edible oils are recycled and we have a homemade composting unit that allows us to obtain a substrate - through the transformation of organic waste, together with garden shavings - for horticultural application.
We comply with the principles of reduction, guaranteeing the minimization of the impact on the ecosystem, and energy consumption and waste management plans in order to reduce pollution through recycling. We use, whenever possible, local and durable materials in the rooms and in all other facilities.